Eric Thorson, MD

Doctor Thorson is a Board-Certified Physician in Family Medicine. As a Colorado native he was fortunate to have opportunities to explore the mountains of Colorado at an early age and quickly fell in love with all that they offer. He received his undergraduate degree in Molecular, Cellular, and Developmental Biology from the University of Colorado in Boulder. Despite knowing that a career in medicine was in his future, he took a detour to pursue his passion of skiing and spent 3 years living in the Vail Valley working as a ski patroller for the Beaver Creek Ski Resort. He received his medical education at the University of Colorado Health Sciences Center. This was followed by residency training at St. Mary's Hospital in Grand Junction which prepared him well for future practice within a rural community. He is excited for the opportunity to care for the citizens of Crested Butte.


Christina Mellott, LPN

Lindsey Garrett, EMT-B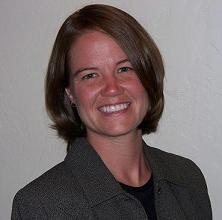 Marsha Thorson, MSPH

Marsha Thorson is our office manager. She is a Colorado Native, growing up on a cattle ranch in southeastern Colorado. She attended the University of Colorado at Boulder and earned her BA in Environmental, Population, and Organismic Biology and CU Health Sciences Center for her Master's in Public Health. Her responsibilities include all administrative aspects of the office as well as greeting you at the clinic, whether you are walking in, calling with questions, or are scheduling an appointment. Additionally, she is responsible for billing in our office, so please don't hesitate to get to know her and feel free to ask questions. She is hoping to use her extensive background in academic research, quality improvement, and public health to continue improving the health of our community. When not in the office, she enjoys the beauty of our area, skiing, snowshoeing, hiking, camping, yoga, reading, and writing.

Home Our Team Hours/Services Appointments Health Insurance

Patient Resources Billing Contact Us Clinic News